Biographies

>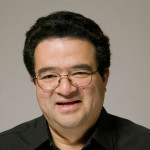 RALPH DE SOUZA was born in Mumbai (formerly Bombay) and began violin lessons from an early age with his father, and later with Melbourne Halloween. His father, a doctor, was a self-taught violin fanatic who still gives impromptu violin lessons to any little children who come ringing on his doorbell, and whose other distinguished pupil was Ralph's brother Harvey. Ralph's mother cannot stand the sound of the violin, not only because there are violins and bows cluttering up all corners of the flat, but mainly because she 'lost' both her sons to musical careers in the West. Ralph was brought up speaking English as it was the only language in common between his Chinese mother and Indian father. His father chose the name to give his mother plenty of practice with the difficult consonants R and L! Ralph was put on a plane by himself at the age of ten to go to the Yehudi Menuhin School, where he found himself sharing a room with Messrs Garfield Jackson and Nigel Kennedy. Having survived this culture shock he then went to the Curtis Institute in the USA to study with Ivan Galamian and Jaime Laredo.
In 1977 he won the Royal Overseas League Competition in London and his solo career has included appearances with Yehudi Menuhin. In 1985, Ralph spent the summer playing chamber music at Marlboro and became determined to turn to professional quartet playing. By coincidence, very soon after, there came out of the blue the phone call which led him eventually to join the Endellion String Quartet in 1986 (and return to a cricket-playing country). He has been a sought-after chamber musician and has had a close association with the International Musicians' Seminar in Prussia Cove, starting in his student days when he was deeply influenced by Sándor Végh. He also returned to the Menuhin School for several years as a teacher. Keen to offer something back to India, he has been involved in the "Sangat" Music Festival in Mumbai (now in its 14th year), of which he is an artistic director.

Born into a musical London family, RACHEL ISSERLIS started playing at an early age and soon developed a great love for chamber music. She studied at the Royal College of Music with the Czechoslovakian violinist Jaroslav Vanecek, where she won prizes and an exhibition and continued her studies in Dusseldorf and Amsterdam with the former leader of the Concertgebouw Orchestra, Herman Krebbers. After a period as principal second violin in Kent Opera, conducted by Roger Norrington, she became the leader of English Touring Opera and also spent several summers leading the festival opera orchestra Musica nel Chiostro in Tuscany.
Whilst still studying, Rachel became interested in period instruments and worked with all the major English groups in this field, as well as the Amsterdam Baroque Orchestra. She is a founder member of the Orchestra of the Age of Enlightenment, with whom she has played as principal second violin at Glyndebourne and Covent Garden and worked under such conductors as Sir Simon Rattle, Sir Charles Mackerras and Iván Fischer. She performed Handel's Violin Sonatas for Irish television, recorded Locatelli's Trio Sonatas with Elizabeth Wallfisch on the Hyperion label and played for the BBC Radio 3 series The Early Music Show.
Rachel is a founder member of Divertimenti with whom she has enjoyed many years of concerts, broadcasts and recordings. She is also much in demand as a chamber musician in other European ensembles and is regularly invited to the International Musicians Seminar at Prussia Cove. With the Franciscus Quartet in Holland she appeared several times in the Concertgebouw and participated in an educational project on the Caribbean island of Curaçao.
MATTHEW JONES was described by Fanfare Magazine as "the finest violist since William Primrose" and enjoys a diverse career, equally at home as soloist or chamber musician performing classical or contemporary repertoire or fully improvised concerts. He is violist of The Bridge Duo, Debussy Ensemble and Instrumental Quintet of London, was a member of the Badke String Quartet when they won the 2007 Melbourne International Chamber Music Competition, and is violinist in Ensemble MidtVest, an innovative chamber ensemble based in Denmark whose work includes classical and contemporary performance and recordings, improvisation and collaborations with other artforms.
Matthew has recorded sixteen CDs, including four for Naxos which include
Britten: Reflections
with pianist Annabel Thwaite, named Chamber CD of the Month by
BBC Music Magazine
. Matthew is Senior Tutor of String Chamber Music and Professor of Viola at the Guildhall School of Music and Drama, director of Pro Corda's Intermediate Course, and Professor at the British Isles Music Festival. Matthew has commissioned numerous works and given many world and European premieres, and champions neglected viola works through recitals and recordings. Matthew was a guest performer at the 2008 Menuhin Violin Competition and has given masterclasses in the USA, Malaysia, Singapore, Australia, Japan and throughout Europe. Through his long-term involvement with the 'Live Music Now!' and 'Lost Chord' schemes, Matthew remains committed to outreach and community work. Born in Swansea, Wales, Matthew is also a composer, mathematics graduate and teacher of the Alexander Technique and Kundalini Yoga. He gives workshops on empowering musicians and enhancing performance, clients of which have included world-renowned conductors and soloists, world champion athletes and orchestras including the New World Symphony, Melbourne Symphony and the European Union Youth Orchestra.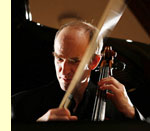 Born in London, SEBASTIAN COMBERTI studied in Italy with Amedeo Baldovino and later with Derek Simpson and Sidney Griller at the Royal Academy of Music, from where he graduated in 1977 and had become a founder member of the Bochmann Quartet in 1976, giving concerts throughout the British Isles and in Europe. In 1983 he became principal cello with the London Mozart Players, with whom he has appeared frequently as soloist, as well as being an active member of the LMP Chamber Ensemble.
A keen interest in historically informed performance has resulted in participation with a great many of London's period-instrument groups, frequently appearing as principal cello with the Orchestra of the Age of Enlightenment and soloist with The Hanover Band. Research into early cello repertoire led to several recitals being recorded by the BBC.
As soloist for cpo he has recorded 4 CDs of the Sinfonia Concertantes of JC Bach, while as a member of several chamber groups he has recorded for CRD, EMI, Harmonia Mundi, Hyperion, Meridian, Phoenix and RCA. In April 2001 Sebastian Comberti founded Cello Classics, a label devoted to recordings of rare repertoire and historical recordings, for which he has himself released CDs of hitherto unknown sonatas by Boccherini, quartets for four cellos, early 19th-century sonatas with fortepiano, and discs of sonatas by Stephen Paxton and concertos by Haydn and Zumsteeg.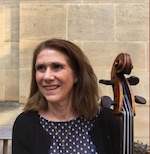 Born in London, JANE SALMON has established a reputation as one of the busiest and most successful cellists of her generation. A member of The Schubert Ensemble, her work as a chamber musician and as a recital soloist has taken her to more than 40 countries across the world and has involved her in more than 40 CD recordings, broadcasts for radio and television, festivals and performances in many leading venues. With the Schubert Ensemble, she gives more than 50 concerts per year, has been involved in over 80 commissions and was a winner of the Royal Philharmonic Chamber Music award for 'Best Chamber Ensemble'.
As a recitalist, she has premiered solo works on BBC Radio 3 and in concerts on London's South Bank and Wigmore Hall. Recital tours have included two visits to India where solo performances to large audiences were juxtaposed with educational work in Chennai (formerly Madras), Bengaluru (Bangalore) and Kolkata (Calcutta). More unusually, Jane was the on-stage cellist in the Royal National Theatre's award-winning production of the Arthur Miller play
Broken Glass
. A graduate of Cambridge University, Jane studied the cello with Amaryllis Fleming, Pierre Fournier and Johannes Goritzki. She won numerous prizes and awards and was selected for promotion by Young Concert Artists Trust which launched her solo career. Although the Schubert Ensemble has been her principal commitment for nearly 20 years, Jane is also a founder member of the Endymion Ensemble and has appeared as a guest leader with the English Chamber Orchestra and London Sinfonietta. She also works with the Scottish Chamber Orchestra and appeared as an ensemble player in the 2010 BBC Proms.